Nathaniel is a Proven Conservative who knows how to Lower Taxes, Grow the Economy, and Create Jobs. He strongly Supports our Brave Law Enforcement and Veterans, Election Integrity, Secure Borders, and our under siege Second Amendment. Nathaniel Moran is a Champion of our America First agenda, and he has my Complete and Total Endorsement!
Nathaniel Moran is a true freedom-loving East Texan. He has shown time and time again his commitment to our deeply held values of life, liberty, and the pursuit of happiness. This was never more evident than in his response to the COVID-19 pandemic. He has not wavered from his commitment to protect our individual liberty while keeping our community safe.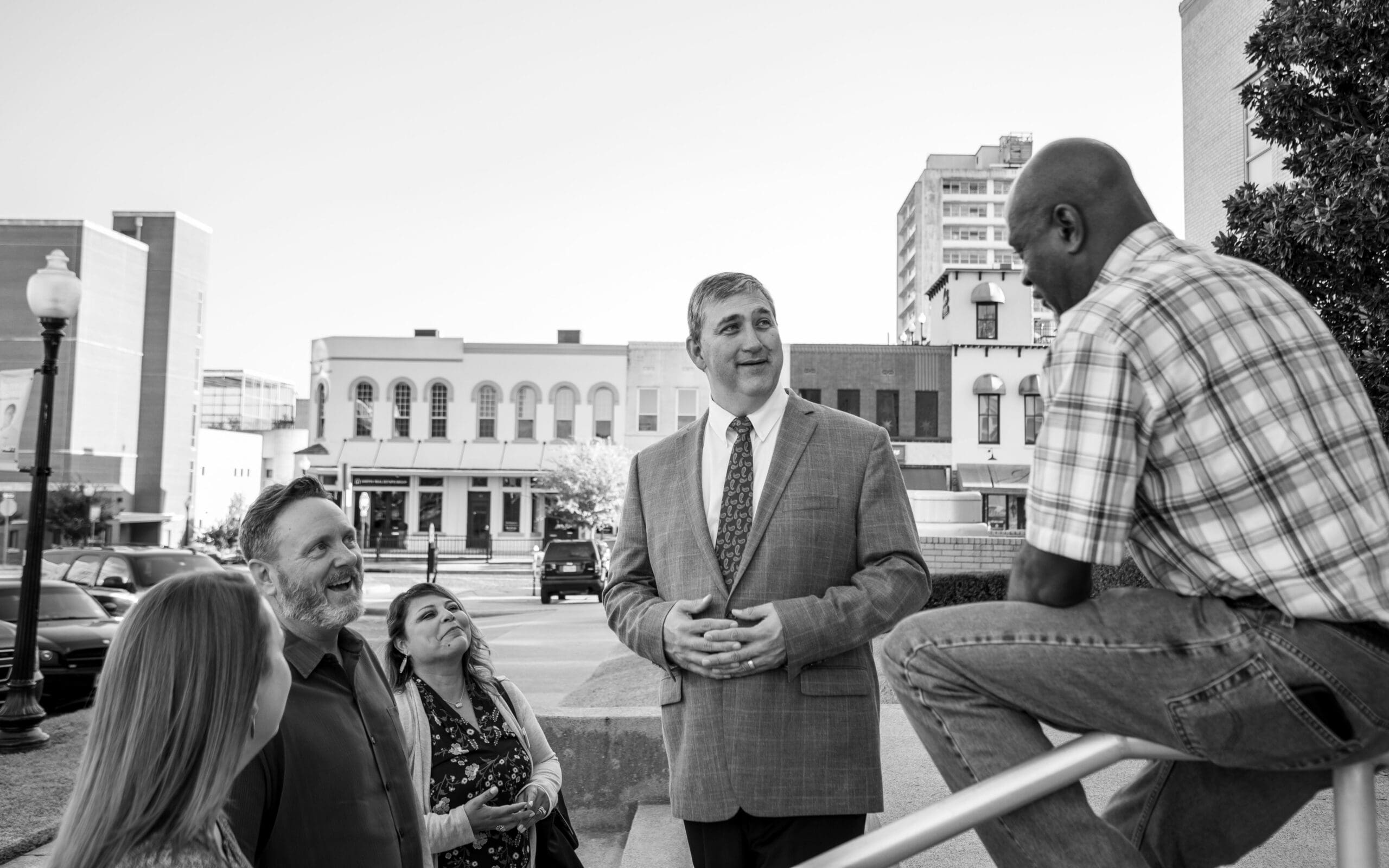 Display:None
Sanctity of Life
Judge Moran believes life begins at conception. He is dedicated to protecting the life of every unborn child to the furthest extent possible so they can fulfill their specific calling in life. Judge Moran is a proud supporter of the recently passed Heartbeat Law in Texas and led the efforts to defend it when Planned Parenthood and others challenged it in Smith County. Judge Moran also believes that we can do more to support alternatives to abortion and to support mothers before and after the birth of a child so that families can grow stronger together.
Public Safety & Border Security
Judge Moran is a strong supporter of law enforcement. As Smith County Judge, he increased law enforcement salaries in a single budget cycle by an average of 14%, including a 25% pay raise for entry-level positions to ensure our law enforcement leaders can recruit and retain the very best. He is adamant that we should "re-fund" law enforcement; rather than defund it. Because he knows that the men and women in law enforcement are a primary line of defense for our life, liberty, and property. To them, he says "Thank you!"
Judge Moran recognizes our safety and security depend on a secure border. Because the current administration refuses to act to secure our border, it is a full-scale national security issue. Judge Moran will take strong action to secure our border and stop the influx of drugs, human trafficking, and gang activity coming into our state. Nathaniel understands that we are a nation of laws and if our nation is to remain strong, we must stay true to the Rule of Law.
Pro-2nd Amendment
The rights enshrined in the Constitution must be protected. Judge Moran is a strong proponent of the 2nd Amendment and will oppose any effort to abridge the individual constitutional right to bear arms that is contrary to the intent of the founders of this great Nation. The right to bear arms serves as continual protection against assaults on our life, liberty, and property from others and from the government. As Smith County Judge, Moran presided over the effort to designate Smith County as a Sanctuary County for the 2nd Amendment, assuring all citizens that their constitutional rights are respected in Smith County.
Election Security
Election fraud is real. And, election integrity is critical to preserving our representative democracy. As Smith County Judge, Moran invested in new voting machines with tight security and paper backups, and he commissioned a comprehensive review of voter data to ensure the accuracy of ballots. In Congress, he will fight to ensure secure, accurate, legal, and transparent elections so our citizens can trust that their right to vote is protected.
Display:None
Fiscal Responsibility
The federal deficit is out of control, creating serious threats from foreign creditors like China. Judge Moran knows that the government has no money – it all belongs to the taxpayers. As Smith County Judge, he took the unprecedented step of decreasing the Smith County property tax rate during the pandemic, allowing Smith County to enjoy one of the lowest property tax rates in the state. In Congress, Judge Moran will work hard to reduce government spending, cut waste, reduce the regulatory burden imposed by the government, and return freedom to the free market.
Pro-Liberty
As Smith County Judge, Moran worked hard to keep businesses open during the COVID-19 pandemic. Working closely with healthcare leaders across Smith County, Judge Moran took appropriate precautions while respecting the rights of individuals and businesses to make decisions that were best for themselves and their families. In Congress, Judge Moran will work hard to encourage local control because he knows that local government is the most responsive and most accountable level of government, and it is best suited to respond to the needs of a community in a manner consistent with the value of that community.
Stop Government Overreach
Ronald Reagan said it best when he stated, "…man is not free unless government is limited." The current administration is trying to force its way into decisions that are best left to families and individuals. Judge Moran will fight to place personal liberty and family values at the center of our nation's priorities.  The family unit is the basic building block and institution for our nation. Government decisions ought to support the family institution and empower it.
Parental Rights & Education
Education should be reserved for states and local communities to manage. As we have seen through the push to teach critical race theory and other Marxist ideologies in our schools, decisions impacting education should be left to those we trust in our state government and in our local communities – not dictated by the federal government. In Congress, Judge Moran will work to ensure that parents are the ones who direct the education of their children and that the values of local communities do not get run over by a runaway federal government.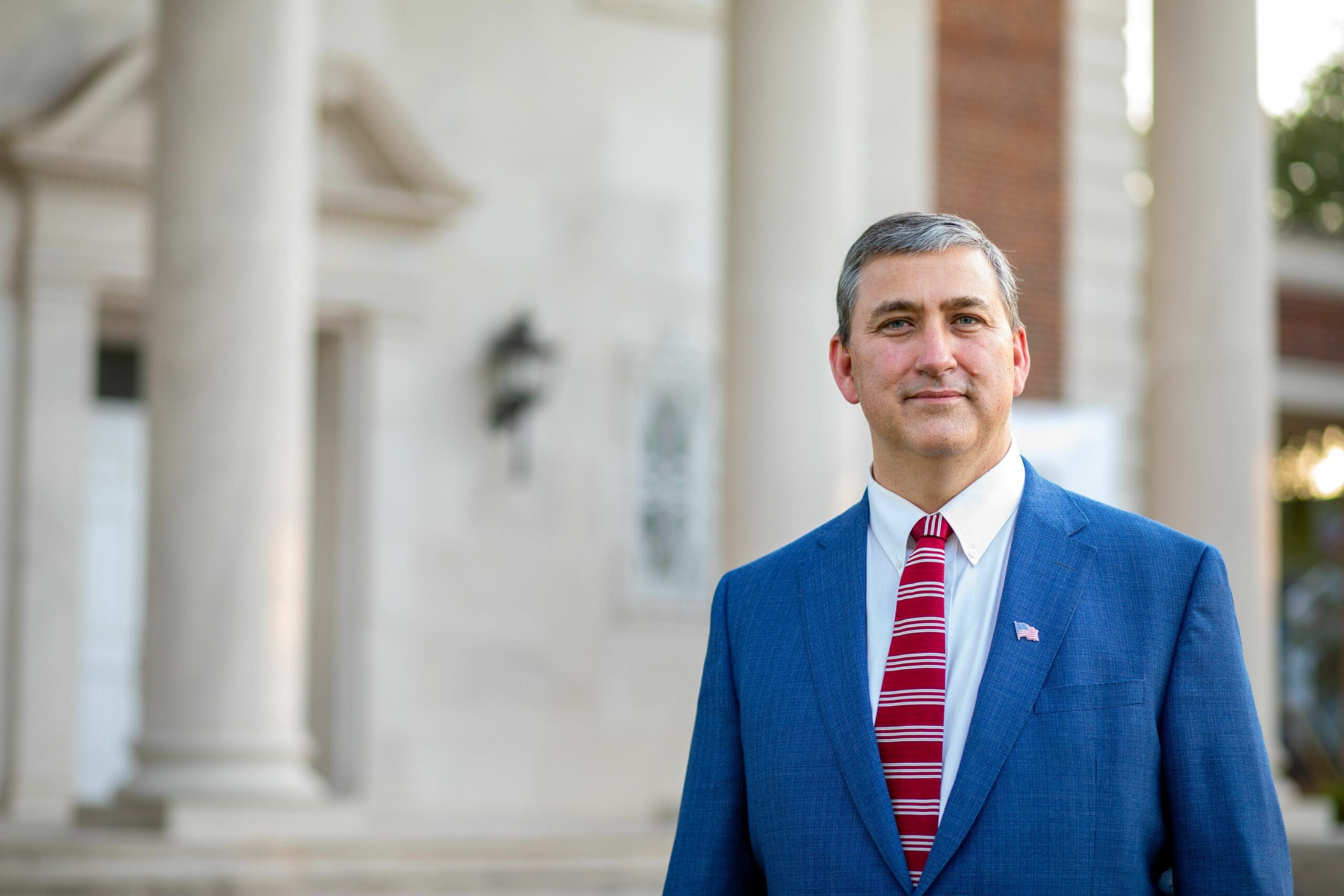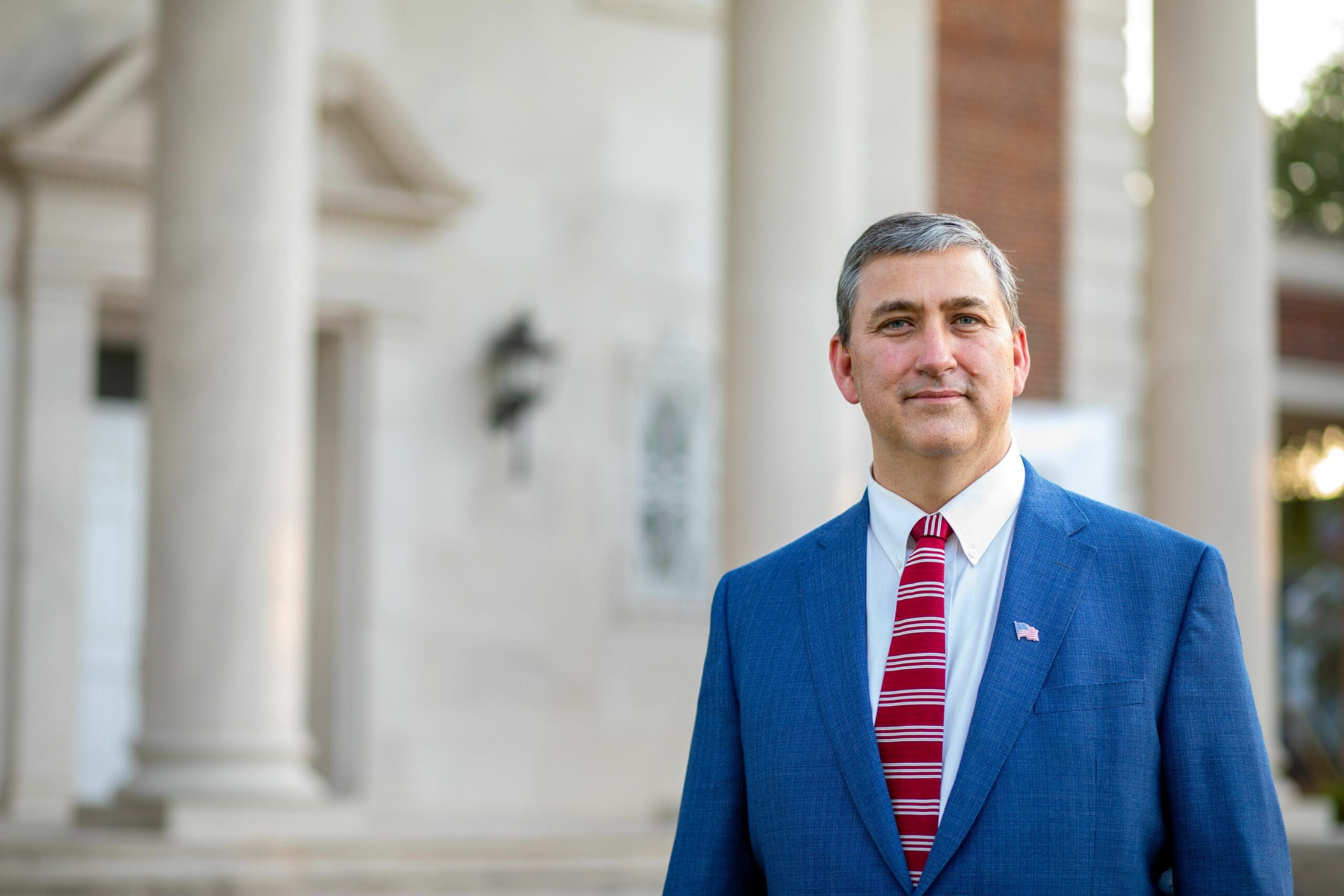 Display:None
Strong Leadership
Decreased Smith County property tax rate during pandemic
In 2021, increased law enforcement salaries an average of 14%, and 25% for entry-level  positions to help address high turnover and recruitment challenges
Successfully led Smith County through the COVID-19 pandemic, protecting both life and  liberty, and earning praise from both conservative grassroots activists and Harvard  University's "Pandemic Resilience: Getting it Done"
Fiscal Responsibility
Proposed and adopted a tax rate more than 50 cents below the No New Revenue rate in 2020
Fully automated the probate, guardianship, and mental health court docket, creating  a much more efficient process
Saved taxpayer dollars by establishing and overseeing one of the few Assistive Outpatient Treatment Courts designed for those suffering from mental illness, allowing them to live independently without court oversight
Election Security
Invested in new voting machines with the tightest security and a paper backup
Committed to ensuring secure, accurate, legal, and transparent elections run smoothly so our citizens can trust that their right to vote is protected
Commissioned wholesale review of voter data to ensure accuracy of ballots
Accountability & Transparency
Implemented extensive public budget workshops to provide citizens in-depth information about how their tax dollars are being spent
Initiated the Community Commitment Report, an annual State of the County address in partnership with the Tyler Area Chamber of Commerce aimed at strengthening relationships and communication between county and city leaders
Re-designed the Smith County website to ensure public information is easy to access
Regularly evaluates and assesses each administrative department to improve efficiency and review the value they bring to Smith County
Support for Veterans
Ensured the highest quality customer service for men and women in uniform from the Smith County Veterans Office
Promoted services offered by the Smith County Veterans Office
Created a strong partnership between Smith County and CampV, a regional veterans service organization
Problem Solving & Long Term Planning
Oversaw the development of a 20-year facilities plan to ensure the needs of major facilities were  planned for and funded appropriately to make the most use of every tax dollar
Developed a 6-year Road & Bridge Plan to reconstruct and repave 500 miles of Smith County Roads
Used cash reserves to plan for and purchase a new Road & Bridge facility
Held dozens of public hearings & workshops and worked with stakeholders to develop a  long-term plan for the Smith County Courthouse
2020 Leadership Tyler
Distinguished Alumni Award Recipient

.
Endorsed by
East Texas Sheriffs

.
Judge Moran is a thoughtful, intentional leader who gives clear direction. He strongly supports law enforcement, working closely with the Smith County Sheriff's office to secure the resources we need to keep our communities safe.
As a 43-year veteran in law enforcement, I know the importance of having strong leaders who support law enforcement. Moran is a proven leader who has the courage to make the right decisions even in difficult circumstances.
We can count on Judge Moran to stand up to the Radical Left and those who want to defund the police. As County Judge, he has worked hard to keep East Texas communities safe.
After meeting him and learning about his proven record of supporting the Smith County Sheriff's office, I know he is the right man for the job.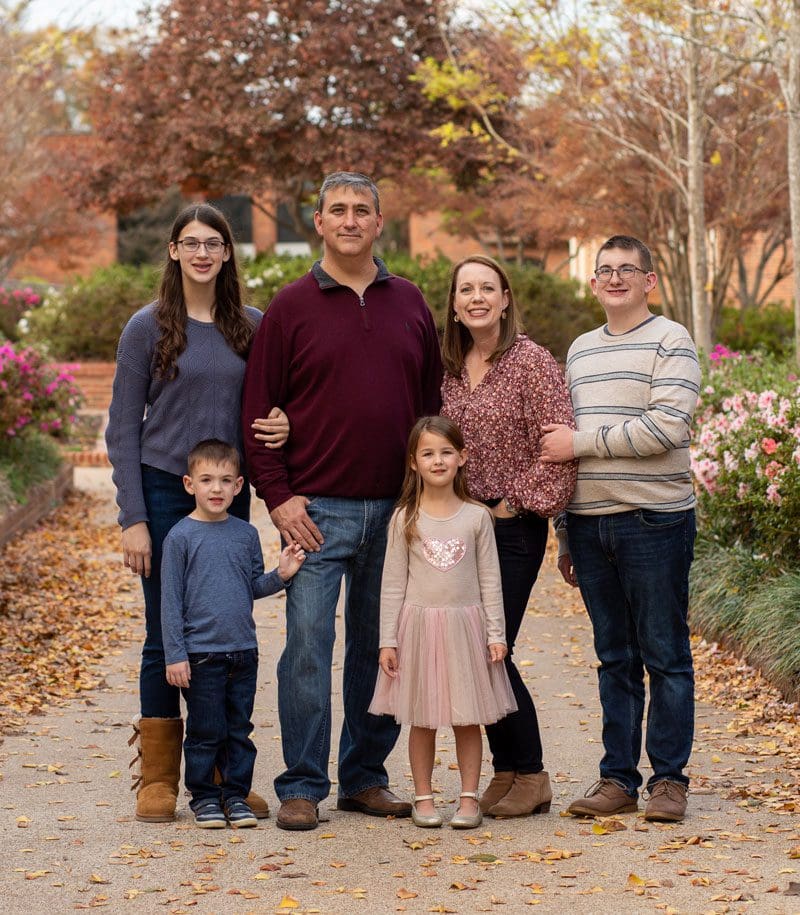 Smith County Judge Nathaniel Moran is proud of his East Texas roots. A native of Whitehouse and graduate of Whitehouse High School, he continued his education at the U. S. Military Academy and Texas Tech University, where he received a bachelor's degree in Russian, an MBA, and his law degree. He is an attorney who has wide-ranging experience, including business and commercial litigation and transaction work. He is the son of a small businessman and is the owner of two small businesses – a law firm and a staffing company that puts hundreds of East Texans to work every day.
Judge Moran is active in the community, volunteering for a number of non-profit organizations including Cancer Foundation for Life, Boy Scouts of America Troop 370 (Green Acres), Discovery Science Place, Whitehouse I.S.D. Education Foundation, and Smith County Bar Association. He is a strong conservative and has served as Republican Party of Texas State Convention Delegate, Smith County Republican Party Precinct Chairman, Chairman of the Smith County Republican Party Candidate Committee, and as an Election Judge.
Judge Moran represented District 5 on the Tyler City Council from 2005-2009, and he has been the Smith County Judge since 2016. He and his wife, Kyna, are the proud parents of four children – Caleb, Victoria, Juliette, and Lincoln. The Moran family are active members of South Spring Baptist Church in Tyler, Texas, where they have served as Sunday School teachers for the past several years.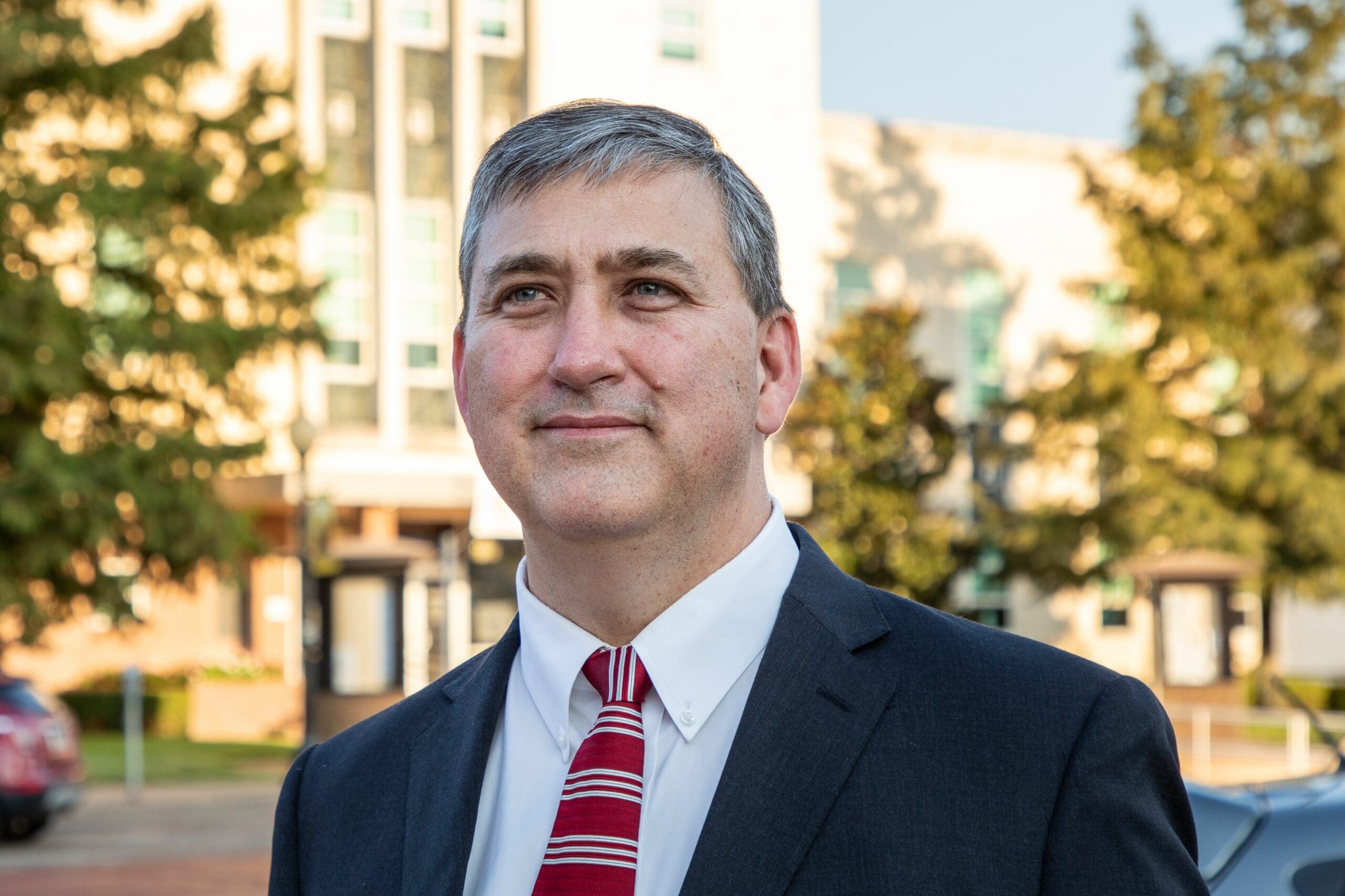 Display None
Professional
Founder & principal owner, Nathaniel Moran Law Firm
Franchise owner, Remedy Staffing
Former partner, Ramey & Flock Law Firm
Public Service
State Judicial Commission on Mental Health, Appointed by the Supreme Court of Texas and Texas Court of Criminal Appeals
Mayor Pro Tem, City of Tyler — May 2009
Councilmember, District 5, City of Tyler — 2005-2009
Smith County Judge, 2016 – present
Display None
Your content goes here. Edit or remove this text inline or in the module Content settings. You can also style every aspect of this content in the module Design settings and even apply custom CSS to this text in the module Advanced settings.
Republican Party Leadership
Smith County Republican Club — Past President
Smith County Republican Party — Former Candidate Committee Chairman
Smith County Republican Party — Former Chair, Precinct 55
Republican Party of Texas State Convention — Delegate
Smith County — Former Precinct 55 Election Judge
Education
J.D. – Texas Tech University School of Law
M.B.A. – Texas Tech University
B.A. – Texas Tech University
U.S. Military Academy (West Point, NY)
Keep East Texas the Place We're
Proud to Call

"

Home

."
Support Nathaniel Moran for Congress to continue effective, conservative leadership. It's an investment today to ensure East Texas remains the kind of place you want to live tomorrow.