Texas' 1st district encompasses all or part of 17 counties across East Texas. With a population totaling almost 767,000, our district ranges from the Piney Woods of Deep East Texas to the Red River along the border of Louisiana, Arkansas, and Oklahoma.
District 1 residents enjoy abundant natural beauty and opportunities to enjoy the outdoors, including the famous Tyler roses and many lakes, rivers, and creeks in which to ski, swim, and fish. The economy is diverse, with residents working in agriculture, education, law, healthcare, manufacturing, tourism, and many other sectors. With several highly ranked colleges and universities, including a new medical school set to open within the next year, Texas' 1st boasts a booming educational and medical community.
Judge Moran moved to Texas' 1st district as an infant. He spent his childhood exploring the woods of East Texas and trying to keep quiet in church. After meeting his wife while away at college, they moved back to CD1 to start a business and raise their family. This district has been their home for the past 22 years, and he is proud to have the opportunity to represent his friends and neighbors in Congress.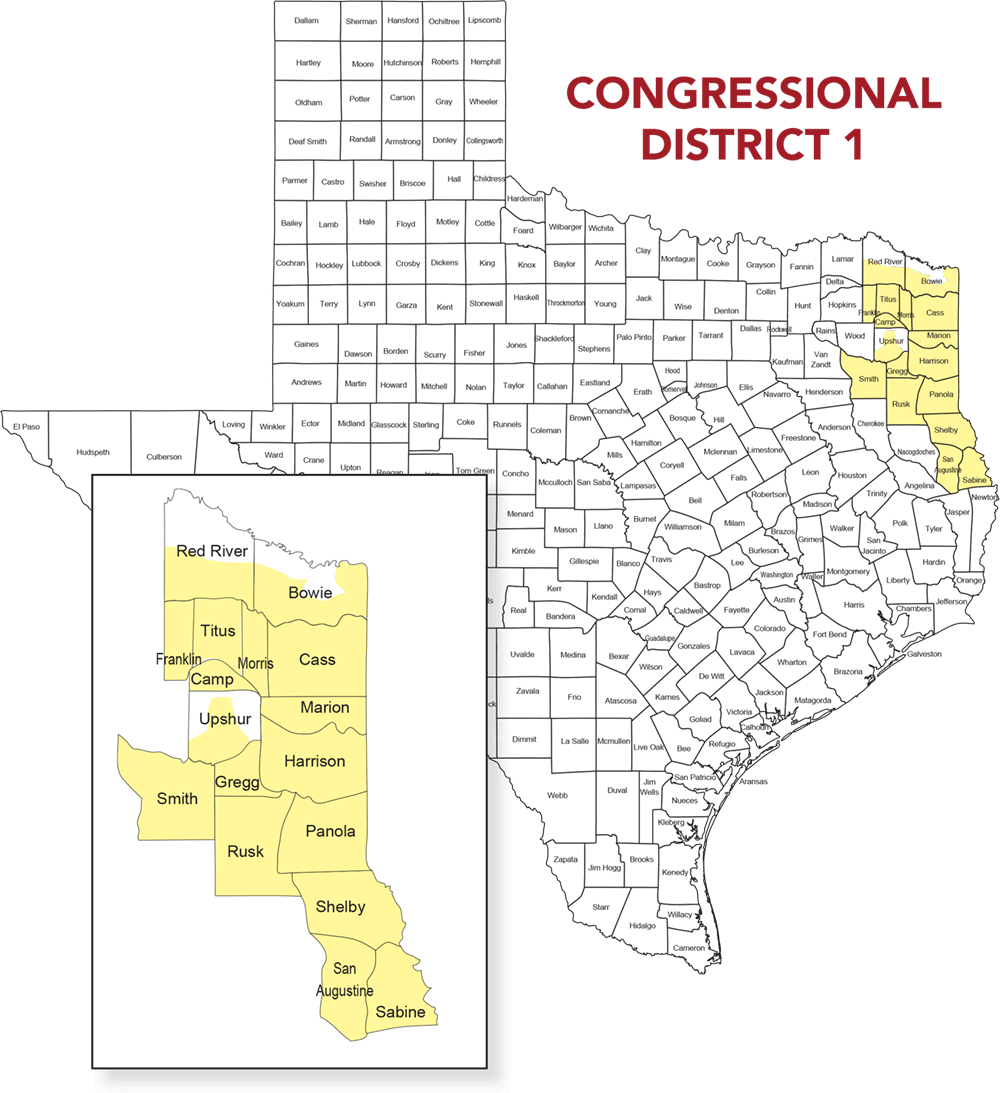 Bowie | Camp | Cass | Gregg | Franklin | Harrison | Marion | Morris | Panola | Red River | Rusk | Sabine | San Augustine | Shelby | Smith | Titus | Upshur